These could be the best examples of engineering marvels & modern architecture in India. The old architectural structures are generally made with stone blocks. in that time castles or forts walls were made more thicker than required. Height to width ratios were less, and it covers more area of land, and height of structures were less compared to the land area. Good quality stones used in construction with interlocking keystones. In ancient time structures were built with long period of time, the craftsmen had liberty to show their best work. No hurry. Huge time. No need to bother for bread and butter. Population was less. Big big land. Less competition comparative to modern architecture house design.
Nowadays, the good quality of materials and workmanship lacks very much. Everyone is in hurry for his bread and butter. Competition is too high. Every builder wants to earn more profit by less investment. Contractors look for low cost labours. Exploits labours and pay them less. Everywhere it is suck suck situation! Everyone is busy to grab money. Political and social systems are corrupted. Peoples are less responsible. In these scenario, it is very hard to expect quality production.
Few are the popular engineering marvels & modern architecture in India.
The most important historical monument and outstanding example of Mughal architecture in India. means 'Crown of palaces' in Arabic language and it is also considered as most iconic symbol of love.
The construction was started in 1632, The domed mausoleum along with it's huge garden was completed in 1953.
Thousands of craftsmen, artists and painters employed for the construction. Sand stones, white marbles, jasper and jades were mainly used for the construction of monument.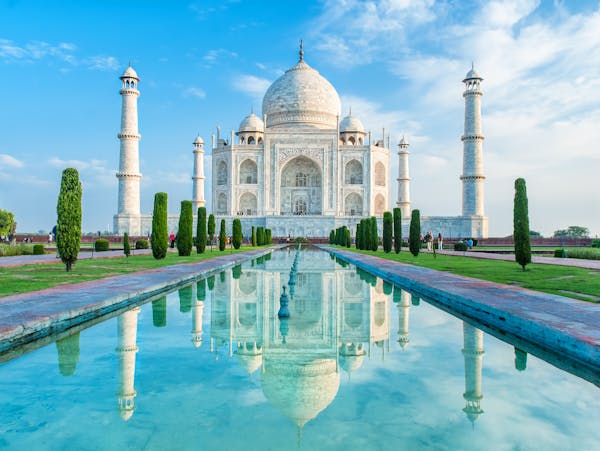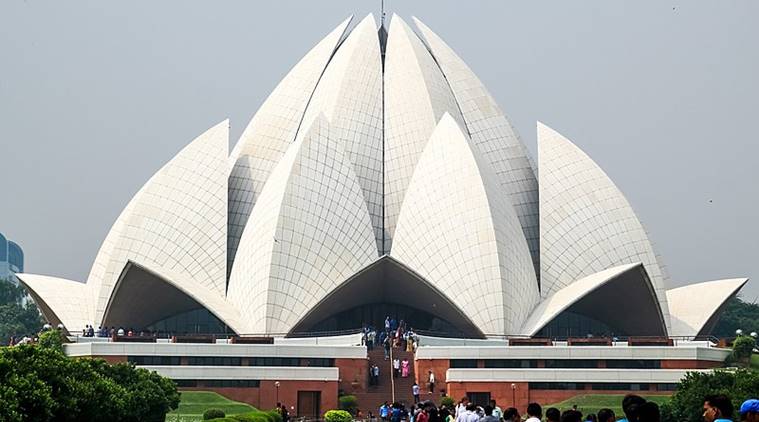 Mumbai Airport's new terminal
https://en.wikipedia.org/wiki/Chhatrapati_Shivaji_Maharaj_International_Airport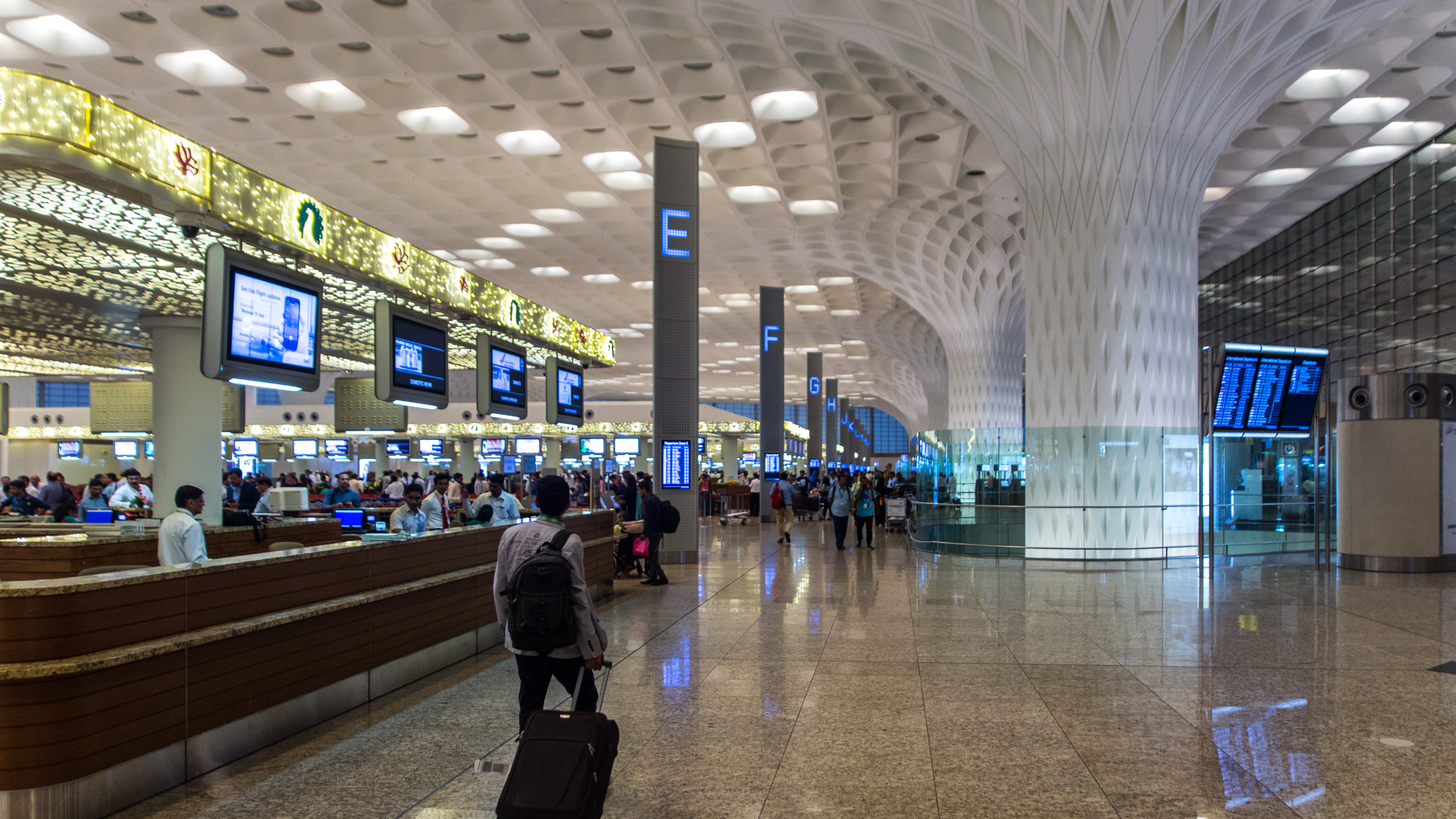 Naga Towers, Gandhinagar
he Guardian of the city. Naga a powerful symbol in India finds a re-interpretation in these buildings. Truly a magnificent first in the world.
Area – 10.6 Acres
Height – 230 m
Floor – 54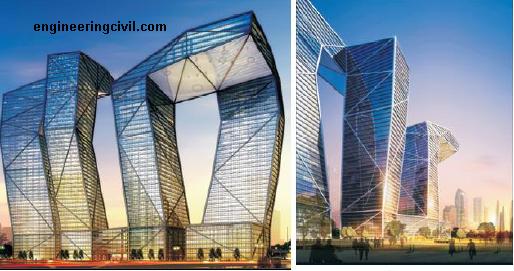 Murdeshwar Temple, Karnataka, India.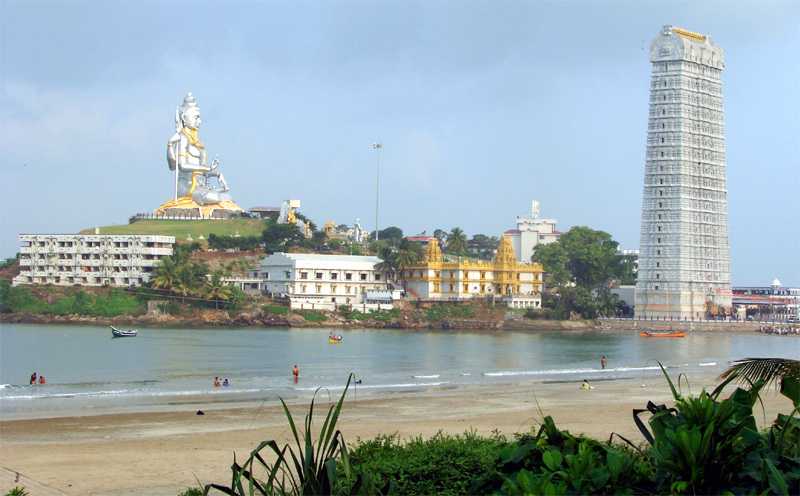 Major attractions
A HDR image of the 20-storied Gopura at the Murdeshwar temple. Two life-size elephants in concrete stand guard at the steps leading to it.
Murdeshwar Lord Shiva Temple ViewMurdeshwar Temple and Raja Gopura: This temple is built on the Kanduka Hill which is surrounded on three sides by the waters of the Arabian Sea. It is dedicated to Sri Lokankara, and a 20-storied gopura is constructed at the temple. The temple authorities have installed a lift that provides a breath-taking view of the 123-feet Sri Shiva idol from the top of the Raja gopura. There is also a Rameshwara linga at the bottom of the hill, where devotees can do seva themselves. A Shaneswar temple has been built next to the idol of Sri Akshayaguna. Two life-size elephants in concrete stand guard at the steps leading to it. The entire temple and temple complex, including the 237.5-feet-tall Raja Gopura, is one among the tallest, was constructed to its present form by businessman and philanthropist R. N. Shetty.
There are statues of Sun Chariot on side of a park, pool, statues depicting Arjuna receiving Geetopadesham from Lord Krishna, Ravana being deceived by Ganesha in disguise, Shiva's manifestation as Bhaghirnath, descending Ganga, carved around the hill.
The temple is entirely modernised with exception of the sanctum sanctorum which is still dark and retains its composure. The main deity is Sri Mridesa Linga, also called Murdeshwar. The linga is believed to be a piece of the original Atma Linga and is about two feet below ground level. The devotees performing special sevas like Abhisheka, Rudrabhisheka, Rathotsava etc., can view the deity by standing before the threshold of the sanctum and the Linga is illuminated by oil lamps held close by the priests. The Linga is essentially a rough rock inside a hollowed spot in the ground. Entry into the sanctum is banned for all devotees.
Statue of Lord Shiva: A huge towering statue of Lord Shiva, visible from great distances, is present in the temple complex. It is the second tallest statue of Lord Shiva in the world. The tallest Lord Shiva statue is in Nepal, known as the (Kailashnath Mahadev Statue).[2][3] The statue is 123 feet (37 m) in height and took about two years to build. The statue was built by Shivamogga's Kashinath and several other sculptors, financed by businessman and philanthropist Dr. R.N. Shetty, at a cost of approximately Rs 50 million. The idol is designed such that it gets the sunlight directly and thus appears sparkling.[4]
https://en.wikipedia.org/wiki/Murdeshwar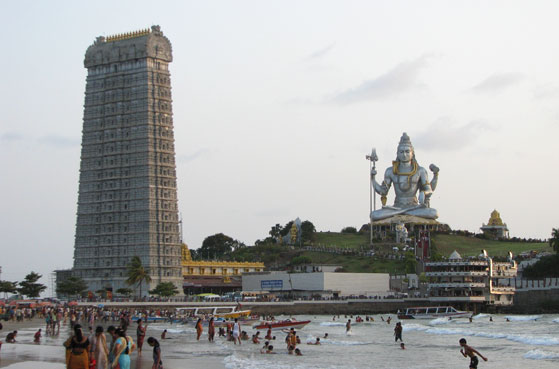 Murdeshwar Temple, Karnataka
one small mistake spoils entire work , so you can imagine the expertise precision, high skill set and patience
Hampi or Hampe, also referred to as the Group of Monuments at Hampi, is a UNESCO World Heritage Site located in east-central Karnataka, India.[1] It became the pilgrimage centre of the Hindu religion. It was the capital of Vijayanagara Empire in the 14th century.[2] Chronicles left by Persian and European travellers, particularly the Portuguese are saying that state Hampi was a prosperous, wealthy and grand city near the Tungabhadra River, with numerous temples, farms and trading markets. By 1500 CE, Hampi-Vijayanagara was the world's second-largest medieval-era city after Beijing, and probably India's richest at that time, attracting traders from Persia and Portugal.[3][4] The Vijayanagara Empire was defeated by a coalition of Muslim sultanates; its capital was conquered, pillaged and destroyed by sultanate armies in 1565, after which Hampi remained in ruins.[2][5][6]
Located in Karnataka near the modern-era city of Hosapete, Hampi's ruins are spread over 4,100 hectares (16 sq mi) and it has been described by UNESCO as an "austere, grandiose site" of more than 1,600 surviving remains of the last great Hindu kingdom in South India that includes "forts, riverside features, royal and sacred complexes, temples, shrines, pillared halls, mandapas, memorial structures, water structures and others".[7] Hampi predates the Vijayanagara Empire; there is evidence of Ashokan epigraphy, and it is mentioned in the Ramayana and the Puranas of Hinduism as Pampaa Devi Tirtha Kshetra.[2][8] Hampi continues to be an important religious centre, housing the Virupaksha Temple, an active Adi Shankara-linked monastery and various monuments belonging to the old city.[5][9] for more.. visit. https://en.wikipedia.org/wiki/Hampi
Bandra-Worli Sea-Link
https://cdn.dnaindia.com/sites/default/files/styles/full/public/2018/03/31/667067-bandra-world-sea-link-new.jpg
Glass Building, Infosys, Pune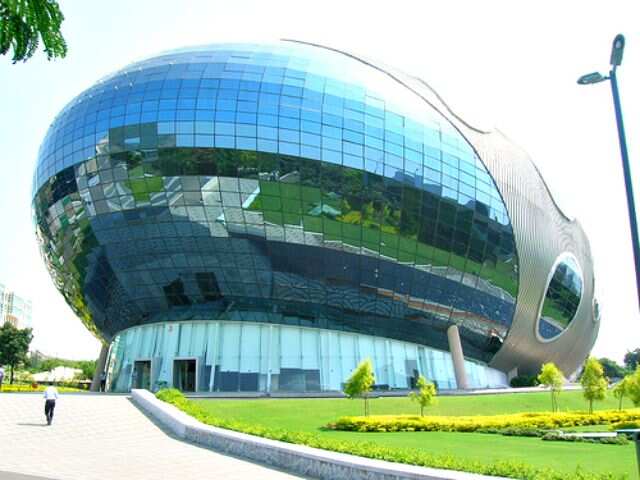 Rashtrapati Bhawan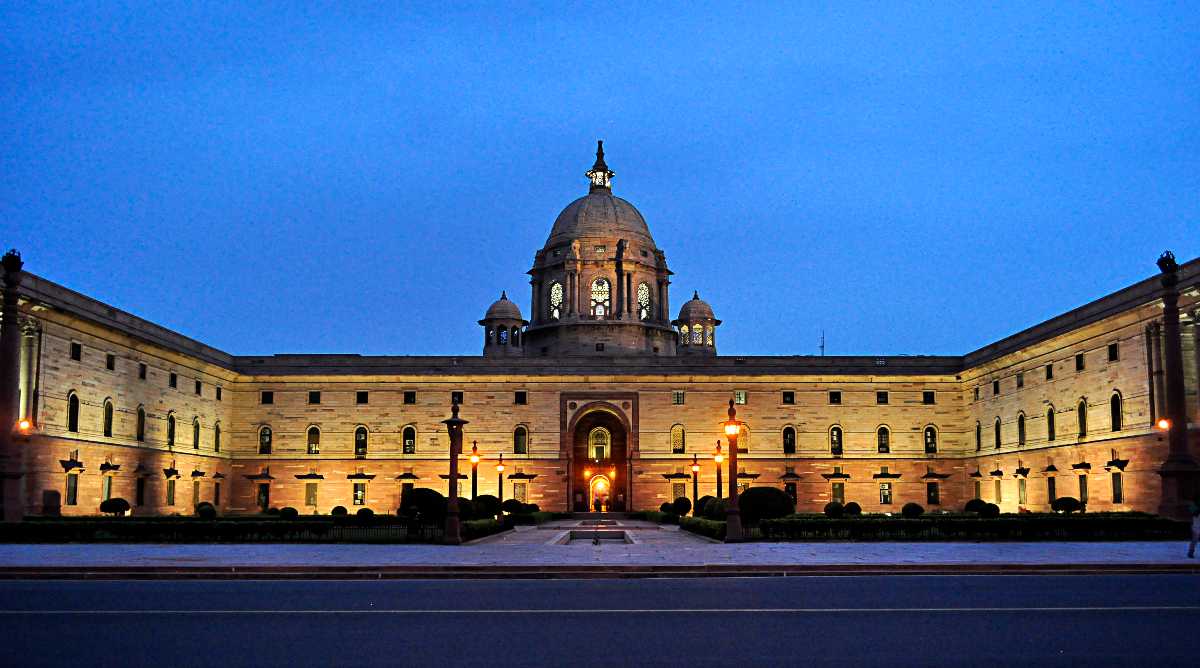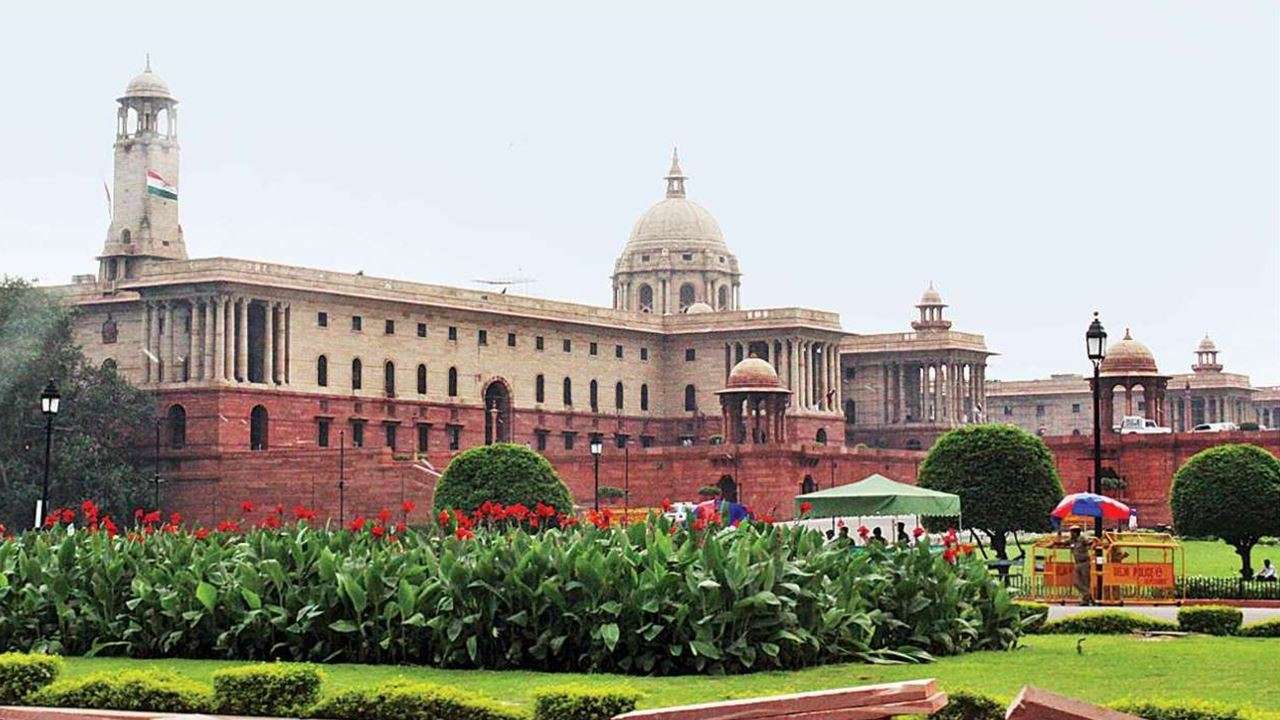 Cybertecture Egg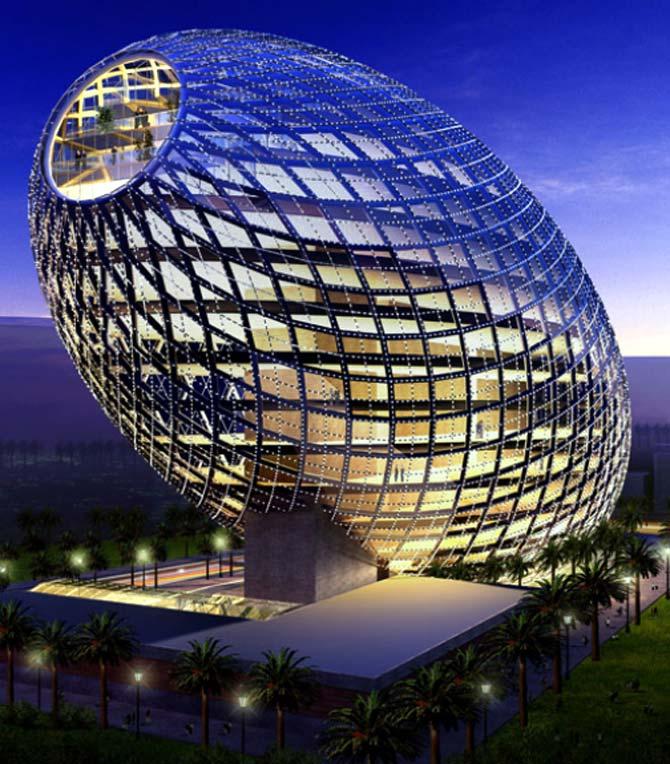 Akshardham Temple, Delhi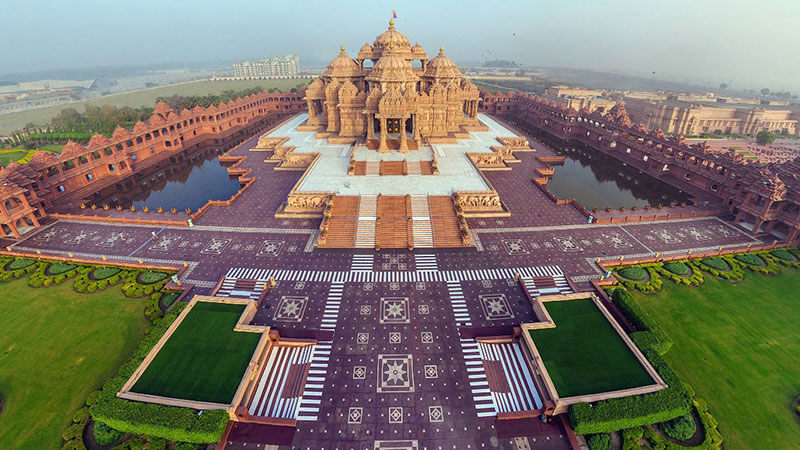 Bom Jesus Church, Goa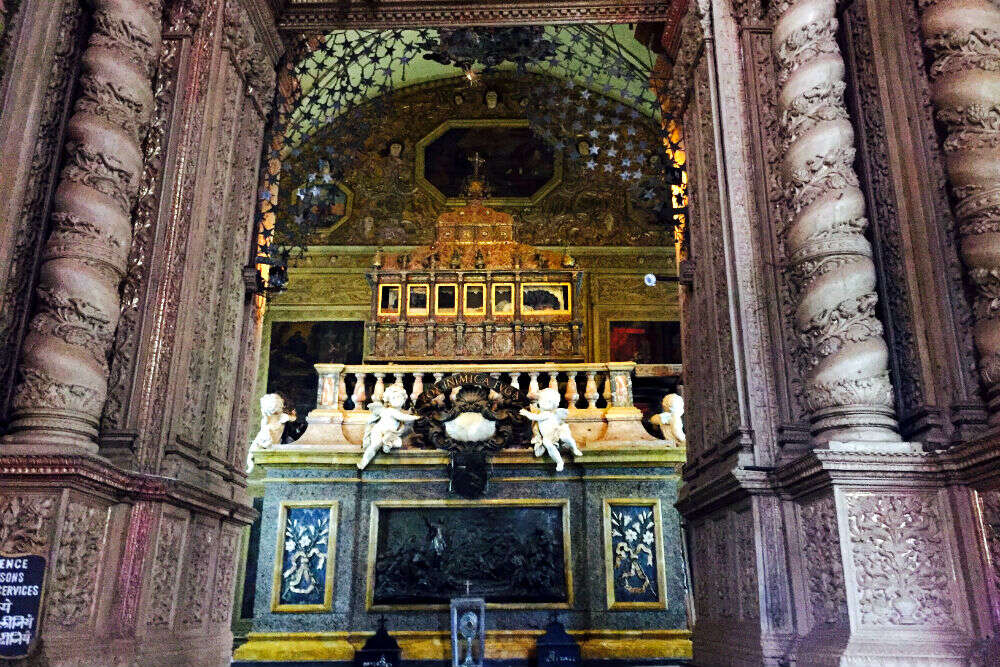 Adalaj Step Well, Gujarat
Chand Baori, Abhaneri, Rajasthan
Toorji ka Jhalra, Jodhpur, Rajasthan
From engineering point of view, nowadays, building are made within limited space. Architects have to manage the small space with numerous facilities. Builder wants cost effective buildings. Structural engineers are struggling with cost controlling, quality materials and good workmanship. In present, they can't do luxury with huge space, providing much thicker walls and huge foundations. Today's architectural structures, hardly you can find a wall thickness more than 10″.
In a nutshell 'Money', 'Time' and 'Space' are the culprits of modern building construction.
Suggested links